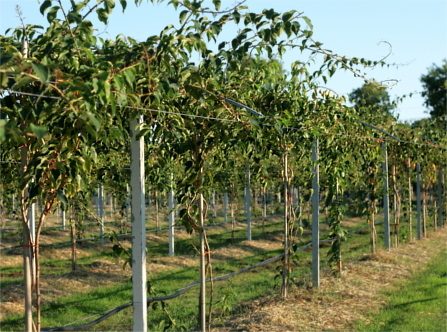 Idea and realization
Our farm covers an area of 11 hectares. We grow several hardy varieties of Mini Kiwi. All begins with the idea to create 1 hectare a sample of Mini Kiwi farm, which was to serve as a testing ground. The success of the crop and positivechain of experience led us to take the decision of extension and establish MiniKiwi Farm Co.
With the participation of Tomasz Jazdon, who lead large farm, we founded modern 11 hectares farm.
The farm is located near Wolsztyn, town with a lot of sunny places, surrounded by 2 lakes and forests.
It was a combination of knowledge, practical agriculture skills, involvement and experience from 1-acrestesting farm. The vision that motived us during this project, was realization of a unique idea in Poland, country isn't necessarily associated with kiwi. The desire to create such an interesting fruit plantation turned into a passion.